"I am using AOL email client for many years and I have lots of PFC files saved in my account. From last few days, I am thinking to forward AOL mail to outlook. Because there are many precocious features available in Outlook program. Can someone please tell me how to transfer email from AOL to Outlook? Your helpful suggestion would be appreciated!!"
AOL is an email application, which is present in webmail as well as desktop application. The AOL is highly reliable service that stores their incoming and outgoing email messages, contact information, and bookmarks in the PFC format. It also provides instant messaging, web browsing, etc. Despite its benefits, the AOL files can only be accessed by the AOL desktop, it cannot be viewed or opened in MS Outlook. Therefore, in order to make AOL emails accessible in Microsoft Outlook users need to download AOL email to Outlook. This blog will provide you the solution to archive AOL webmail using SysTools and it describes the manual way also.
Need to Transfer Email from AOL to Outlook
If a particular organization is shifting from AOL mail to Outlook, then users require to safely access their old AOL email messages in Microsoft Outlook. The AOL to PST migration is preferred by the users because of some of the unique features provided by Outlook program. Some of these are:
Presence of a highly secure enterprise email-client facility
Outlook is capable of cross-program functionalities.
Integration with the different inbuilt MS Office applications.
How to Forward AOL Mail to Outlook?
1. At first, open Outlook and go to Account Settings menu item to open Account Settings window.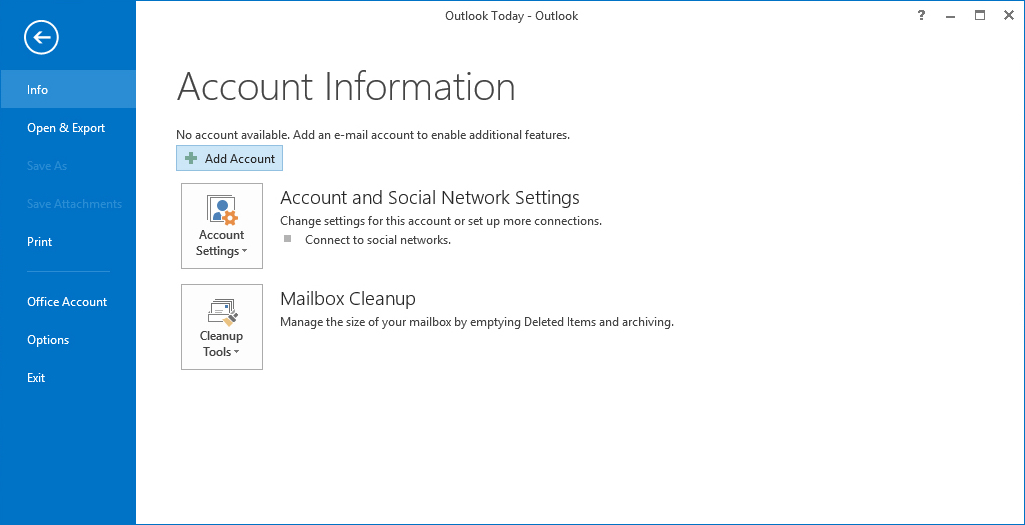 2. Then, go to the Email tab, click on the New button.
3. Click the check box adjacent to Manual setup or additional server types. Now, click on Next button.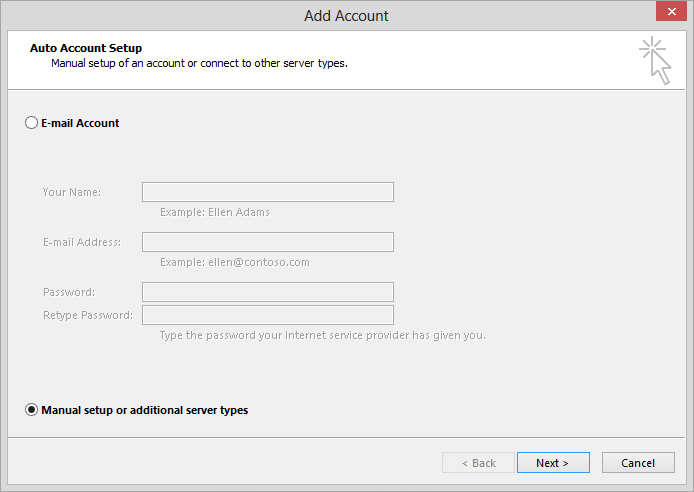 4. Select IMAP/POP from the available list of options. Click on Next button to continue with the process to export AOL email to PST.
5. Find out all the details in the Add Account Window. Ensure that you must have checked the Remember password box so that users are not required to enter the password of AOL Mail each and every time they want to access the account.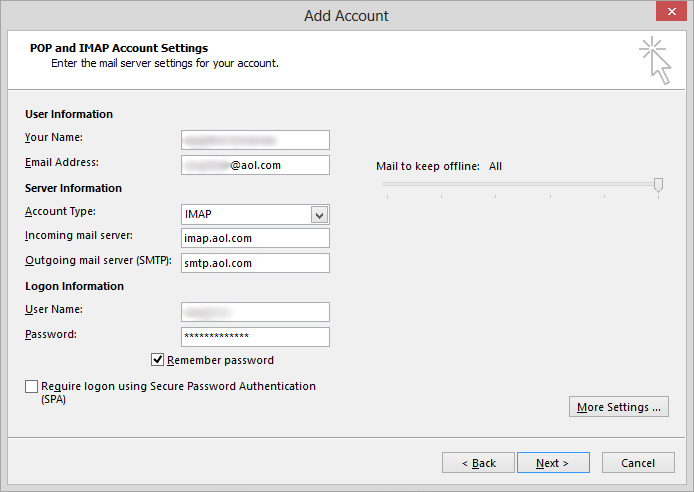 6. Now, click on the More Settings >> navigate to Outgoing Server tab.
7. Then, check the box showing My outgoing server (SMTP) requires authentication.

8. In the Advanced tab of Internet Email Settings window, and make a change 587 in the "Outgoing server (SMTP)" area. Click OK and exit.
9. After that, click on Next button to Add account window.
10. Next, click on Finish button to close Add Account window.
11. At last, click on Close button to exit the Account Settings screen.
An Alternative Solution to Convert AOL to Outlook PST
The above discussed manual method is not feasible and reliable for the users having limited knowledge about the computer. If a person has quite a large number of AOL emails, then it is difficult to import email from AOL to Outlook. Thus, to overcome such limitations, a user can go for any trusted software like SysTools AOL Backup tool. This software can easily convert AOL file to MS Outlook PST file format & save AOL email to flash drive.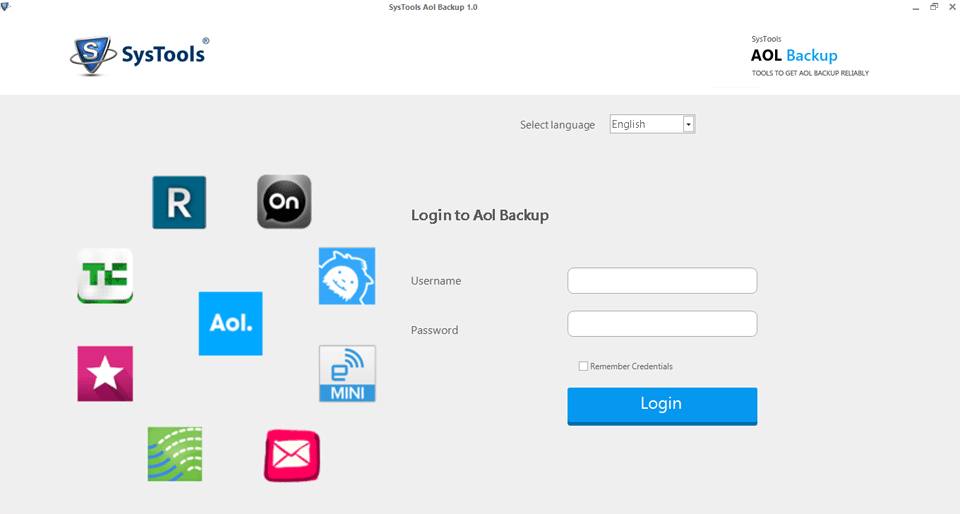 The Bottom Line
Sometimes, AOL users face some problem related to server down, so they need to move AOL email to personal storage table file in Outlook. The manual procedure of AOL to PST migration is not an easy task. It has various consequences. Therefore, we have discussed an automated solution for how to transfer email from AOL to Outlook in a simple, easy and effortless manner. Using this AOL backup tool, users can move the data in a convenient manner.
Also Read