When it comes to creating a new website, there are a number of different factors to consider – navigation, development, and design included. We understand that the task may seem daunting at first, and you've completely depleted your supply of Tylenol to cure your headaches, but agonize no more.
We've narrowed down the most important features every successful website has in order to be both optimally functional and aesthetically pleasing for all of its users. Keep these simple things in mind, and your website will be sure to stand out:
Create great visual content.
Looks do matter: having great visual content on your website will not only increase your number of users, but it will make each of their experiences that much more exciting. Let's be honest, people like eye candy. In fact, studies show that every bit of eye candy will increase your sales by an average of 16.5%. Things to keep in mind are fonts, color schemes, and placement of photographs in relation to content.
Consider the psychology behind your visual choices.
Depending on the style you're trying to convey for your site, your typography should be an extension of your voice. For example, Times New Roman is perceived to be more formal while a font like Verdana has a more informal feel. Colors, too, have significance in presenting your product in a certain light. Whether you decide to go minimalist with a black-and-white palette or playful with a wide variety of colors, each conveys a certain tone and meaning. Let's look at this example and how the use of color and typography succeeds in attributing a specific mood: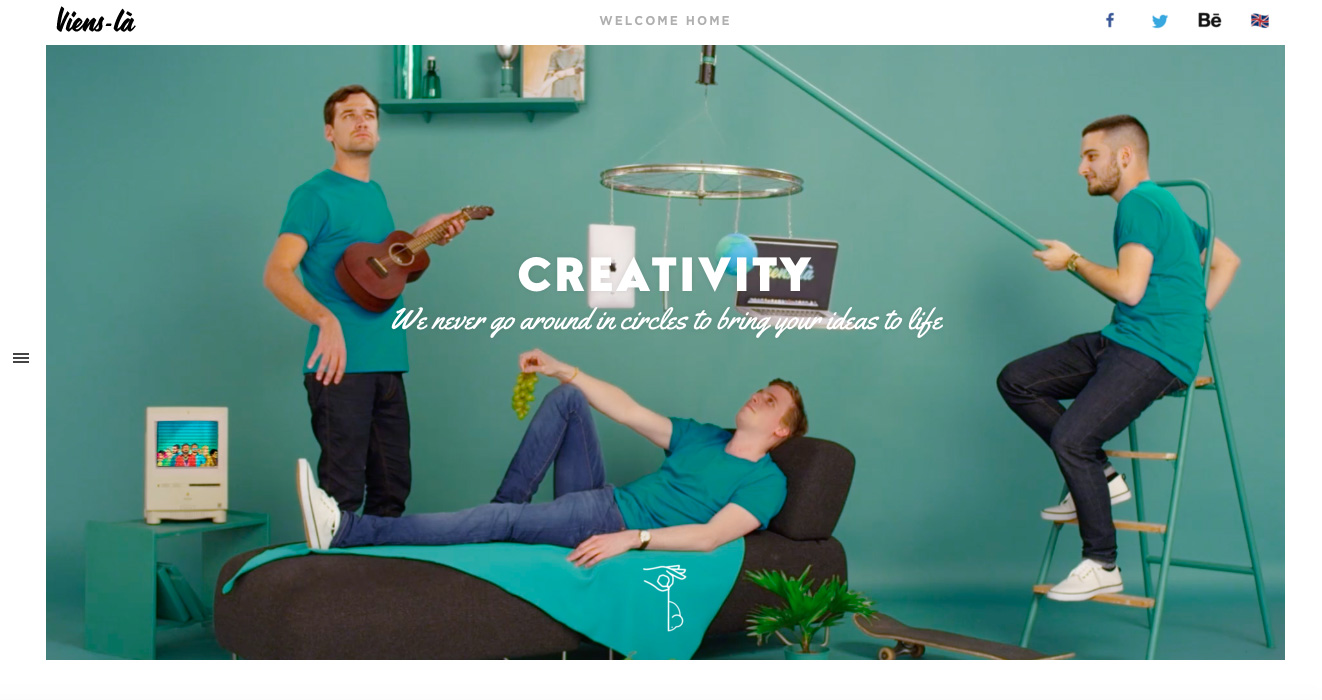 Bright and bold colors placed against a white background make each piece of content stand out, while also portraying the Viens-la? agency as playful and bold. As a creative agency, they utilized a color scheme and typography that emphasizes their humor and innovation. Depending on your brand, product, and the image you're trying to present to the world, your website's color scheme and typography are two of the driving forces to focus on.
Build interactive features that are user-friendly.
This website is impossible to use, but I still love it. Said no one ever. Having a clear roadmap with interactive features is crucial in your design. Try narrowing down your most important features, and picturing your website like a tree diagram. The reality of the internet is: if it's not easy to consume, widely accessible, and visually pleasing, people aren't going to use it.
Loftey is a great example of clear, straightforward, easy features that simplify a process that is otherwise migraine-inducing: renting a New York City apartment.
Provide an experience for your user.
Do you want your users to feel relaxed? Taken care of? Excited? Curious? Whatever it may be that you are trying to rouse within your customer, create features that will enhance that emotion. Music is a great tool to boost your sentiment. Love Holidays is a great example of the successful use of sound effects, as it really makes you feel like you're on vacation with the ocean sounds and laughter playing in the background. This allows the user to become immersed in the site and create a unique, memorable experience.
If you are looking for a good web design agency that adheres to all these principles, then check out this San Diego web design company.
Get creative! Generate an innovative navigation tool.
Nobody remembers sites that are vanilla and bland; they want rocky road with chocolate syrup, two cherries, and rainbow sprinkles. They also want to get where they want to go on your site, so having a creative navigation tool lets you fulfill both of these user needs Check out Subaru's design of their timeline here, which is not only a creative shape modeled after the inner crevices of a tree trunk, but also efficiently navigates you to further content.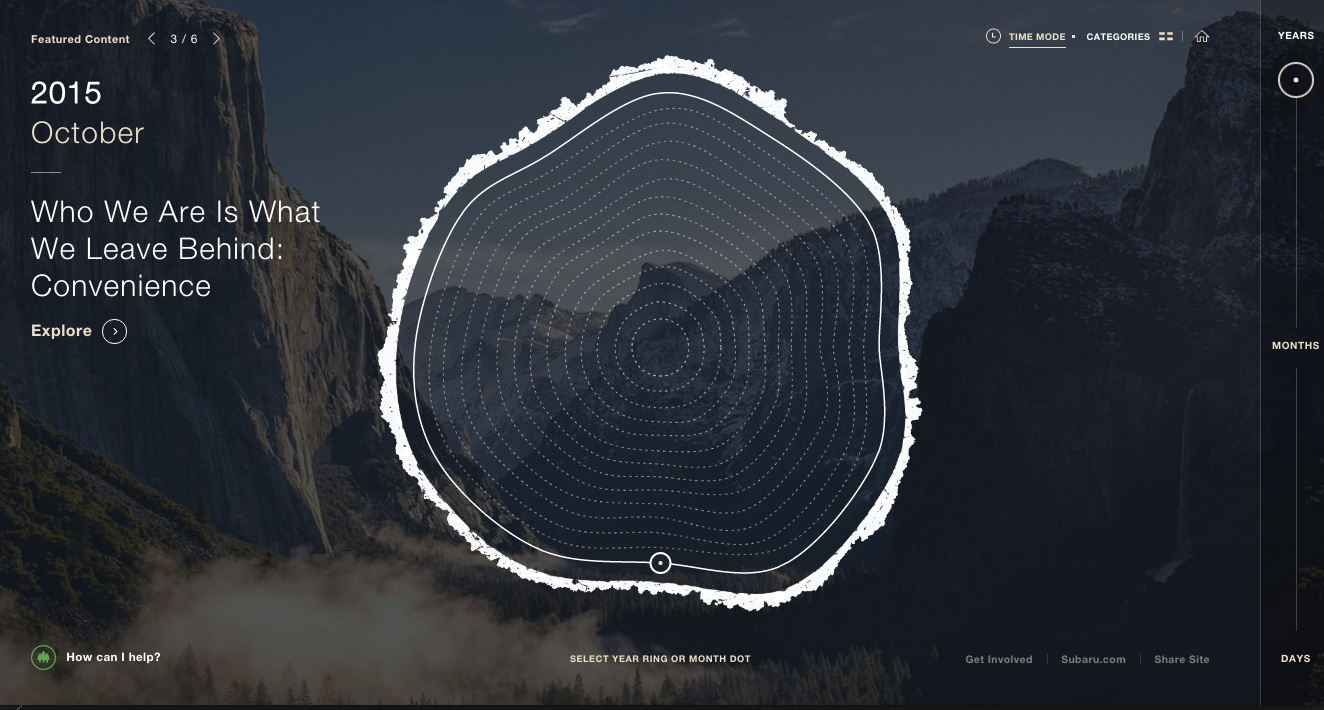 People don't want to think too hard; they do enough of that all day at work. Having an original and unusual aspect to your site will brand your users' minds and keep them coming back for more.