Unmanaged deadlines hanging over your head? It is because you failed to organize your schedule once again. Fear not – Let me help you secure your raft in the ocean of disasters. No more fussing your head with organizing schedules, tracking time or missing out on deadlines; just put yourself under the tap of task management applications and let the technology do the talking!
Unorganized tasks, distractions, and management concerns can ultimately result in wasting your valuable time. What you can do is to automate your tasks and keep them all under the bay. You want to stay in the zone, and that's only achievable if you have the right tools at your expense.
Are you struggling with performing your routine tasks? Check out these awesome task management apps that will get you through the day.
MeisterTask
Looking for a platform to make your task management enjoyable, intuitive and engaging? Well, look no further than the Meister's award-winning magical tool, MeisterTask. What makes MeisterTask stand above the competition is it's amazingly beautiful interface which is user-friendly and management-friendly. The software dashboard of the app gives you an instant overview of active tasks, open projects, and notifications. You can track history of your progress and even integrate apps such as Slack, Github, Zendesk, Dropbox, etc. I personally found MeisterTask quite an interactive mobile app and love the automation features.
TaskQue
Who doesn't want their teams to be productive, and they can only be prolific if tasks are mapped out correctly for them. TaskQue is an intelligent task management mobile app offering unique features. It favors the aspects of transparency and provides easy team collaboration for teams to become highly productive. What makes TaskQue different from other applications? It ensures effective resource tracking by analyzing completed tasks and striking a perfect balance between resource and task assignment. What I like about TaskQue is that you can shape the workflows in a flexible environment.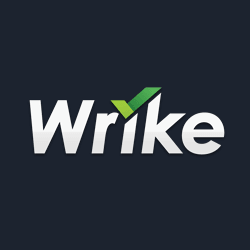 Wrike
Backed up by cloud, one of the most powerful project management tools on the market is none other than Wrike. The most special thing about this tool is that it breaks down large tasks into smaller manageable ones which are easy to resolve. Also, as a user, you have the full liberty to set due dates on assigned tasks and these tasks can then be assigned to different people. What makes Wrike so special? It brings all your tasks, files and attachments in one place, bringing the office to your smartphone. What I love about the app is that it enables time tracking based on receiving and submitting requests based on custom forms.
TickTick: To Do List
If you want to organize your life at home and work at the same time, download the TickTick application on your smartphone. It is one of the best apps to create schedules, track deadlines and get notified when one is looming on the horizon. From shopping groceries to preparing official reports, this productivity planner allows you to track just about any task that you want. You can input tasks using voice note or merely type them in. What makes TickTick unique is its smart calendar feature which automatically sets the due date of a preceding task as the start date of the current one. I really love the flexibility that it has to offer us.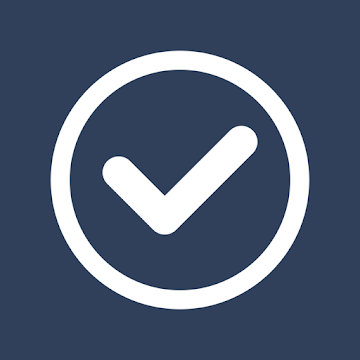 GTasks
GTask is an easy and efficient task management and to-do-list tool that allows you to assign and send tasks to your friends and colleagues. GTask can be easily synced with Google Tasks and it includes an auto-sync feature as well. With Gtask, you can customize app triggers reminders for you; incredibly it does it on a recurring basis. You can sort all your tasks the way you want which means that sorting can be done based on name, priority, due date, date of creation, etc. One thing that really turned out to be an eye-candy for me was the app's quick search feature which allows users to search for any task in a jiffy.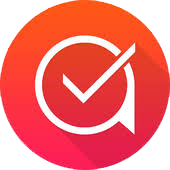 Accomplish: Reborn
Accomplish: Reborn is not your traditional to-do-list application with its simplistic look and feel, but it enables you to track your tasks and organize them graphically. It comes with a built-in daily planner through which you can easily drag & drop tasks into your calendar's day view. Time management is essential for every individual, since what they need is a simple and fast solution to organize their time. This tool is also a short-term time management tool as well, that can greatly assist you in planning out your days ahead of time. I personally feel that Accomplish: Reborn is a great application with a clean and modern design.
Lyria: To-do-List
To optimize your productivity, what you need is an application that can organize your tasks in coherence with managed time. Lyria makes teamwork easy and effective. You can share your task lists with a number of colleagues, and whenever any necessary changes take place on the list, you and the rest of the team will be automatically notified. You can add comments on the tasks as per your preferences. You can also prioritize them according to your needs. In fact, what I love about Lyria is the create widget option. It enables you to create some widgets and place them on your home screen.
Business Tasks
Business Tasks is a task manager that works coherently with your Google Calendar. It is an application that comes with the full sync feature so you can see all your tasks on specified dates within your phone Calendar. What makes Business Tasks so unique is that you can create local tasks and break them down into sub-tasks if necessary. Also, the app contains a feature that automatically lists down missed calls as tasks as well. If you are getting late on a task because you find yourself preoccupied with achieving other ones, you can postpone it by just a single tap. What I love about Business task is its configurable smart lists which automate and show all tasks which match a particular criteria. 
Redbooth
Redbooth application is not actually a task management app but more of a project management app because it enable teams to work collaboratively. You can combine tasks, files and other related feedbacks in a centrally organized platform to deliver a more organized experience. The application offers a fully customizable notification feature; besides everything is automatically saved and synced to keep you updated on what's happening on your teams. What I love about Redbooth is that it offers a chat feature integrated within the app, which enables users to effectively communicate with members on the go.
Other Task Management Apps
Wunderlist
Trello
Google Tasks
Tet, a minimal To-do app made by my friend
Conclusion
These are some of the best task management applications on the market. Whether you wish to organize tasks, create project workflows, manage time, or simply schedule events, what you need is an effective mobile app for performing efficient task management.
In my opinion, every single app mentioned above is worth a try! But, my personal favorite has always been TaskQue. Which one is your favorite? Leave a comment below and let us know.
Also Read
Author Bio
I'm Muhammad Osama qualified SEO professional with a ground-breaking experience in developing SEO campaigns, analytics, and monitoring the ranking in Google search pages. A clear communicator with an experience of digital marketing and improving the ranks of a brand within few months.